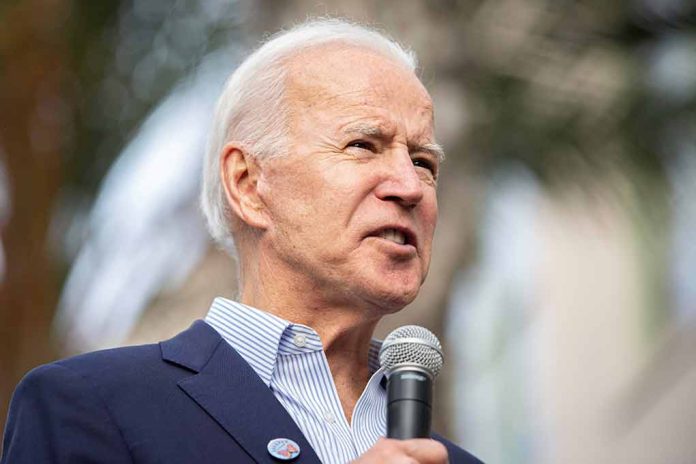 (RepublicanJournal.org) – President Joe Biden and Republican members of Congress have struggled to see eye to eye on the government's budget, leaving questions as to whether the country could default over the debt ceiling. During his March 19 speech at a union training center in Accokeek, Maryland, the commander-in-chief slammed "MAGA Republicans" over their economic policies and challenged them to show him their budget.
'Show Me Your Budget': Biden Renews Attack on House Republicans Over Debt Ceiling https://t.co/f5Cm8FsaYU

— TruthNews (@TruthNews2day) April 20, 2023
Biden offered his own proposed budget on March 9, promising to go after corporations and billionaires while protecting the interests of taxpayers who earned less than $400,000 annually. His plan promised added breaks for families with children, reduced healthcare and prescription drug costs, increased access to affordable childcare, steps toward more affordable housing, and increased help with college tuition. It also reserved funding for reduced water and energy costs, help to feed low-income families, and fortifications for Social Security and Medicare.
House Speaker Kevin McCarthy (R-CA) slammed Biden during a recent speech of his own at the New York Stock Exchange, stating that the president was "misleading the public" regarding his willingness to debate the budget, according to The Epoch Times. He and other GOP House members have proposed the Limit, Save, Grow Act of 2023, which would limit spending growth, nullify any chances of erasing student loan debt, erase "market distorting green tax credits," and increase domestic energy production. It would also cut excess spending on certain benefits and raise the age minimum to receive SNAP benefits without working from 50 to 56. GOP members see the proposal as "provid[ing] for a responsible increase to the debt ceiling."
Biden insists the Republican plan "will destroy this economy," with the middle class standing to lose the most. He alleges it would add "$3 trillion to the debt over the next decade," gouging Americans while giving corporations massive breaks.
The House could vote on its bill within the week.
Copyright 2023, RepublicanJournal.org