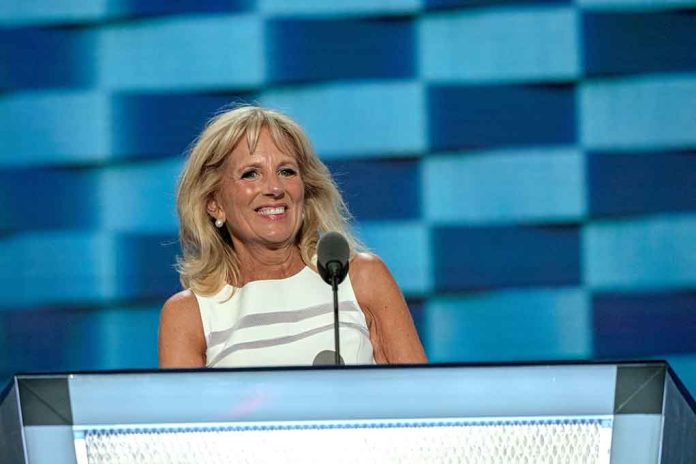 (RepublicanJournal.org) – Much of the world observed International Women's Day on Wednesday, March 8, by "celebrating the social, economic, cultural, and political achievements of women." It's a day to appreciate female achievements while taking action toward a world free of gender inequality. While many took the occasion to do just that, the Biden administration took "woke" to a whole new level by choosing, among its recipients, a biologically male transgender individual to win the 2023 International Women of Courage (IWOC) award.
This is insulting to women across the world. https://t.co/wlqpMIVwRU

— The Western Journal (@WestJournalism) March 9, 2023
The IWOC awards began in 2007, recognizing females all across the globe for the risks and sacrifices they've made to rise above the hierarchy and make our world a better place. Granted through the Department of State, the award has gone to over 180 women living in over 80 countries. This year, the administration named 10 women in addition to their transgender pick.
Many of this year's recipients are heroes for standing up against crushing forces like the Taliban and Central African political regimes. Yuliia "Taira" Paievska received the honor; the Ukrainian medic survived capture and detainment as a prisoner of war after helping women and children flee invading Russian forces. The Biden administration slapped Alba Rueda, a transgender individual, into this group of accomplished and brave women — for pushing trans rights in their home country of Argentina.
A number of women who fought tooth and nail for their places in this world see this latest move as a slap in the face. Conservative pundit and former NRA spokeswoman Dana Loesch panned Jill Biden for diminishing women by awarding Rueda on International Womens Day.
Many feel nothing remains sacred in an era where females can't even play in their own sports divisions without males in drag outclassing them. Critics point out that even awards like the IWOC, designed to elevate awareness of women's struggles to survive in a male-dominated world, are apparently no longer exclusive to women alone.
Copyright 2023, RepublicanJournal.org