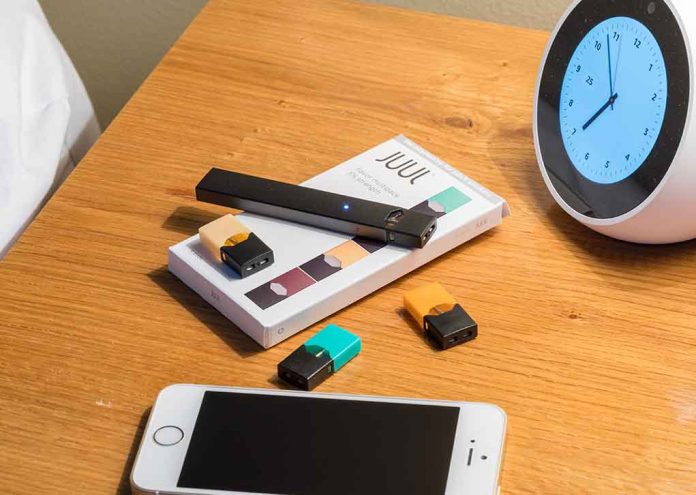 Look What Biden Is Doing After Banning Juul Vaping
(RepublicanJournal.org) – President Joe Biden's Food and Drug Administration (FDA) has just unilaterally banned the distribution and sale of all Juul menthol vaping cartridges and devices in the United States. Fortunately for users looking to kick the habit, they can head down to some major cities and grab themselves some free crack pipes.
In Joe Biden's America, Juuls are illegal, but crack pipes are perfectly fine.

— Sen. Marsha Blackburn (@MarshaBlackburn) June 23, 2022
Juul is a popular choice for people switching from traditional smoking products. The FDA believes it also appeals to young people, becoming an issue in schools across the country and raising health concerns among researchers. The company often takes the blame for the teen vaping epidemic.
Crack is a highly addictive drug that can send a user's entire world into a tailspin of chaos, crime, and possible death by overdose, especially in the age of fentanyl. Why, then, is the Biden administration focused on removing a product that might harm people but refuses to stop giving away free crack pipes? According to Healthline, "crack pipe" isn't exactly accurate. The administration prefers calling them "safe smoking kits."
The kits can include steel wool, used as a pipe filter; rubber bands, used to wrap around a pipe to avoid burns; and sterilizing pads for wiping down the pipe. Oh, and a pipe, which may be used for smoking heroin, methamphetamine, and crack cocaine.
Americans are fortunate to have an administration that cares enough about the people to ban a potentially harmful retail product while, at the same time, securing clean, sterile means of consuming illicit drugs.
Copyright 2022, RepublicanJournal.org