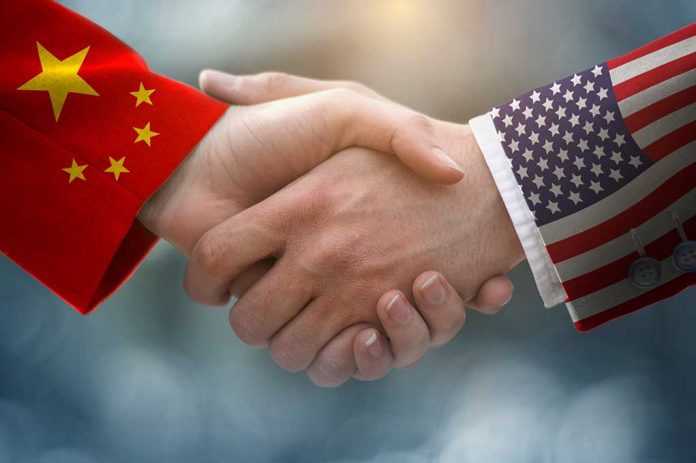 (RepublicanJournal.org) – One most worrying of many foreign policy challenges currently facing the Biden administration is the situation in Taiwan. The Chinese Communist Party (CCP) has repeatedly signaled an intention to assert greater control over the self-governing island nation. Now, though, it looks like President Joe Biden may be making some progress in this regard.
On Tuesday, October 5, President Biden said he had spoken with Chinese President Xi Jinping about Taiwan, and Xi would honor the "Taiwan agreement" between the US and China. Biden referred to the Taiwan Relations Act, under which Washington officially holds diplomatic ties with Beijing, rather than Taipei, on the condition China will not invade Taiwan militarily.
Biden says he and China's Xi agree to abide by Taiwan agreement https://t.co/9W6aml81KY pic.twitter.com/w2cR7W72TQ

— Reuters World (@ReutersWorld) October 6, 2021
The Biden administration has also reportedly granted assurances to Taiwan that its position concerning helping the island state defend itself had not changed.
These announcements come after several weeks of increased tensions in the region. Taiwanese officials claimed 148 Chinese military planes entered its air defense zone over the weekend and on Monday.
Taiwan is critically important to the global economy because of its semiconductor production. These chips are crucial for the production of many economic goods, notably cars. Analysts have expressed fears that an ongoing semiconductor shortage could worsen if Taiwan's political situation becomes more unstable.
Copyright 2021, RepublicanJournal.org