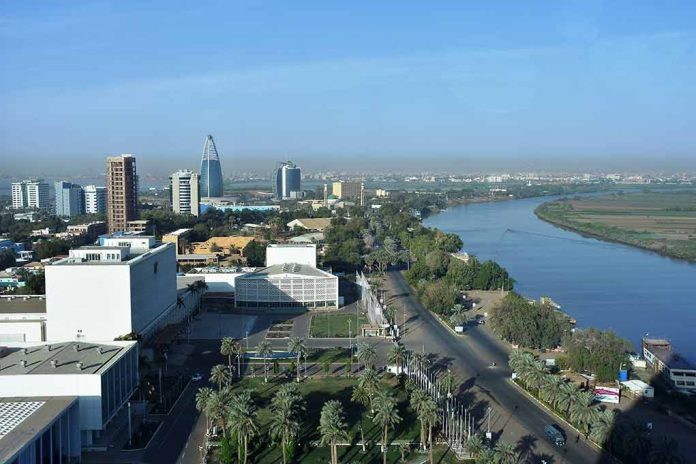 (RepublicanJournal.org) – The United States has over 160 embassies and more than 90 consulates in foreign countries. These diplomatic missions abroad provide US citizens safe havens, politicians spots to hold talks, and travelers connections to home as they venture into other nations. Despite their importance, President Joe Biden has closed two American embassies during his tenure, which has caused some people to critique his foreign policy decisions. White House National Security Advisor Jake Sullivan has been quick to defend his boss.
Biden Closes US Embassy in Afghanistan in 2021, Sudan in 2023
When POTUS began pulling US troops out of Afghanistan in the summer of 2021, he hoped the mission would go smoothly. Yet, within days, the Taliban was gaining ground in the nation, a terrorist suicide bomber left 13 American troops dead, and hundreds of US citizens were still in the now-tumultuous nation. At one point, Biden vowed that the situation in the Afghan capital would not become so dire that he would need to order the US military to airlift diplomats out of the nation. He soon ate his words when that exact situation happened in August 2021.
PHOTO 1: US diplomat evacuate US from embassy via helicopter as the #Taliban enter #Kabul from all sides. #Afghanistan (2021)

PHOTO 2: US diplomat evacuate US from embassy via helicopter as the PAVN & Viet Cong capture of Saigon, Vietnam (1975) pic.twitter.com/YamWmzjOay

— Stefan Simanowitz (@StefSimanowitz) August 15, 2021
Now, rival armies are battling in Sudan, causing enormous unrest in the nation. As of Friday, April 21, NBC News reported that according to the US State Department, the fighting killed at least one American. Experts believe around 16,000 US citizens are currently trapped there, and the government has asked them to shelter in place. On Thursday, April 20, State Department spokesperson Vedant Patel told reporters that it was "not safe to undertake a U.S. government-coordinated evacuation of private American citizens at this time."
On Friday, April 22, President Biden did ask the US military to "extract U.S. Government personnel from Khartoum." The same day, America "temporarily suspended operations" at the embassy in Sudan's capital city. There were believed to be fewer than 100 people at the embassy when it was evacuated.
National Security Advisor Comes to Biden's Defense
On Monday, April 24, a reporter asked White House National Security Advisor Jake Sullivan to speak about how some people have accused Biden of losing two embassies while in office. In response, Sullivan highlighted that the UN community in Khartoum also closed. He noted that "this happens from time to time" and that "military-assisted departures from embassies" come with the territory when a country has so many posts across the world.
War is inevitable. However, US foreign policy does certainly play a role in how peaceful the world is, and our embassies, when open, play a key role in keeping citizens safe while traveling or working abroad.
Copyright 2023, RepublicanJournal.org