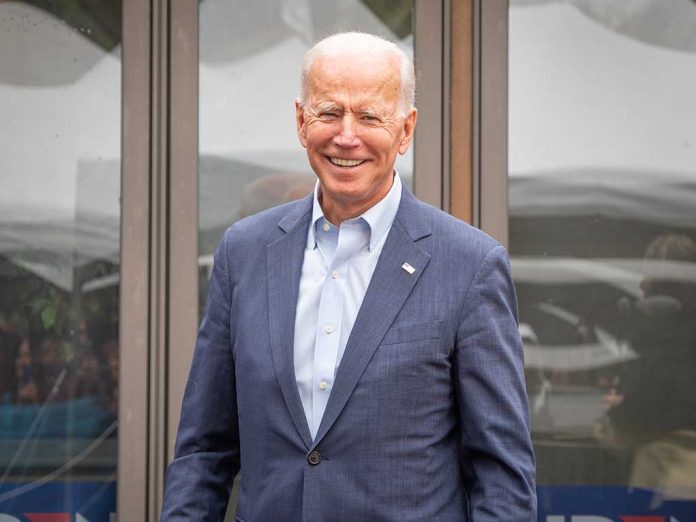 Joe Biden Allegedly PAID Escorts – Details Pouring In!
(RepublicanJournal.org) – It's no secret at this point that President Joe Biden's son Hunter has had a colorful past. The younger Biden's lifestyle habits, including his use of hard drugs and liaisons with a large number of partners, have been the cause of much political embarrassment for his father. Now, it appears the president may have unintentionally funded some of Hunter's questionable activities.
Evidence from the laptop of Hunter Biden's that turned up in a Delaware computer repair shop in October 2020 suggests the younger Biden used money his father sent him to pay his bills on Russian escorts. A report from the Washington Examiner includes a number of message exchanges between Hunter Biden and other parties, including messages he sent to a woman named "Eva" apparently organizing payment for escort services. Biden notes in these messages that sending money to Russian email addresses with ".ru" in them caused his bank to flag transactions in the past.
Around this time, Hunter Biden was asking his father for money for various different purposes. The Examiner report states the younger Biden even received $5,000 from his dad while in the company of an escort on one occasion.
#EXCLUSIVE: President Joe Biden apparently unwittingly financed his son's participation in an escort ring tied to Russia, records from a copy of Hunter Biden's abandoned laptop show. @JerryDunleavy and @AndrewKerrNC report.https://t.co/2NE3Kv17Tl

— Washington Examiner (@dcexaminer) June 27, 2022
There's no evidence Joe Biden knew the real reason his son needed the money. However, this isn't the first indication that Hunter Biden used Russian-linked escort services. A 2020 report by Republican Senators Ron Johnson (WI) and Chuck Grassley (IA) came to the same conclusion.
Copyright 2022, RepublicanJournal.org