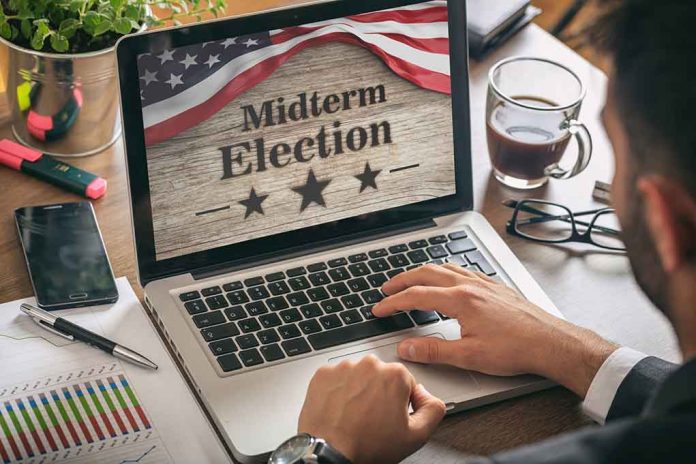 Top Democrat Makes A DARK PREDICTION For His Own Party
(RepublicanJournal.org) – Though he's an independent lawmaker without an official party affiliation, Senator Bernie Sanders (I-VT) caucuses with Democrats and is considered one of the Left's loudest voices. According to Senator Sanders, the Democratic Party is going the wrong way about posting positive results in this year's midterm elections.
On Thursday, June 9, Politico published an interview it conducted with Sanders, in which the Vermont senator made some gloomy predictions about the Democratic Party's likely performance in November. He said liberals needed to do more than say "the other side is worse," a reference to the Left's tendency to attack the GOP on the campaign trail. He also claimed reproductive rights and the Second Amendment would not be sufficient for progressives as policy points.
Sanders claimed that, unless the party changes tack, Republicans have "an excellent chance" of reclaiming control over both chambers of Congress.
Bernie Sanders Warns Dems Are Headed for a Thumping in November: 'Can't Win an Election' Just By Saying 'The Other Side is Worse' https://t.co/4FlYSqBtKY

— Mediaite (@Mediaite) June 9, 2022
Sanders also slammed the "corporate Democrats," Sens. Joe Manchin (D-WV) and Kyrsten Sinema (D-AZ), who were holding up the party's legislative agenda. Manchin criticized Sanders in his response, stating he had never attacked Sanders over his "socialist" views. Kyrsten Sinema did not respond to a request for comment.
Do you think Bernie Sanders' assessment of the situation is accurate? Will 2022 be a bumper year for the Republican Party?
Copyright 2022, RepublicanJournal.org