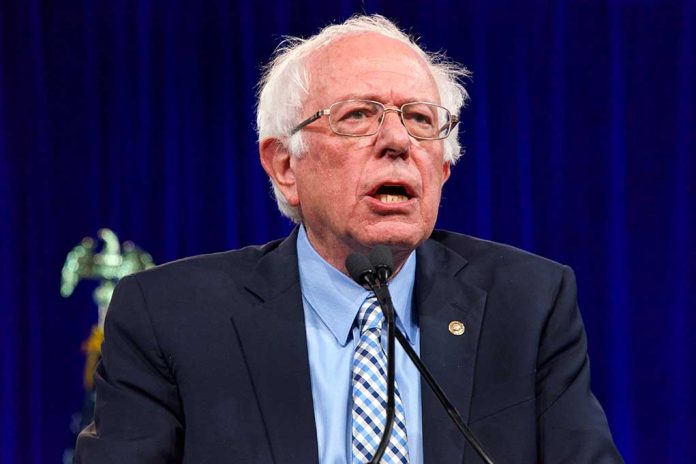 (RepublicanJournal.org) – What does any self-respecting politician do when seeking a new venue for their ideas? A high-profile book release might seem like the right answer, but Vermont Senator Bernie Sanders (I) has found a strange way to promote his upcoming title. The so-called democratic socialist is charging big bucks for anyone who wants to see him discuss the subject matter in person, and his opponents are calling him on his hypocrisy.
'Walking advertisement for why the left is full of crap': Socialist Bernie Sanders is labelled a hypocrite for charging $95 per ticket to attend event promoting his new book 'It's Okay To Be Angry About Capitalism' 
via https://t.co/EXt1ilzCVX https://t.co/PLyG0ioK4D

— atasteofcreole (@atasteofcreole) February 2, 2023
Sanders will travel to Washington, DC, to speak at the Anthem on March 1. Fans will have to pay between $35 and $95 for the opportunity to see him, although the Daily Mail shared that every person who pays $55 or more for their seat will also receive a copy of the senator's new book.
"It's OK to Be Angry With Capitalism," which is available for presale through Amazon, describes itself as "[a] progressive takedown of the uber-capitalist status quo." The title's description promises much of the same rhetoric as Sanders has peddled in the past, blaming millionaires and billionaires for the bulk of the country's problems. It insists there's a means for "a decent standard of living for all" via "political revolution." Of course, the Vermont senator isn't giving away this treasure for free, but consumers can get a hardbound edition for just $22.40.
Numerous Conservatives have slammed Sanders for this latest move. Rep. Austin Scott (R-GA) told Fox News, "Sanders is the ultimate capitalist."
Commentator Ben Shapiro observed, "Gotta pay for that lake house somehow."
Several others came straight out and ridiculed Sanders over his ironic choices. They pointed out that the senator is a millionaire, yet he's charging people for this upcoming event. The Vermont lawmaker's opponents feel he's taken his hypocrisy about as far as he can by hoping to profit from a book demonizing America's free market.
Copyright 2023, RepublicanJournal.org