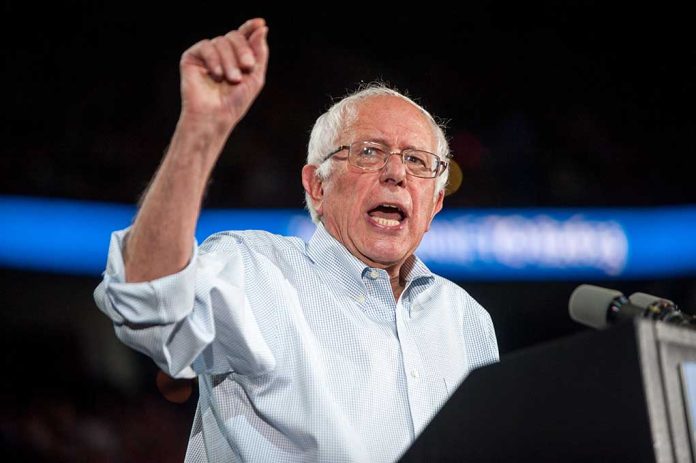 Bernie Sanders GOES ROGUE – Puts Biden's Agenda At Risk!
(RepublicanJournal.org) – Since President Joe Biden took over at the White House and the Democratic Party did the same in Congress, deep schisms have become apparent in its camp. Though Republicans criticize Biden for leaning too far left, he's also been criticized for being too moderate by man of his party colleagues. Senator Bernie Sanders (I-VT) became the most recent left-winger to break with his fellow liberals over the weekend.
On Saturday, August 6, the Senate voted to pass the Inflation Reduction Act by the thinnest of margins, with Vice President Kamala Harris casting the tiebreaker. Despite supporting the legislation, Senator Sanders spoke critically of it during an address on the chamber floor. He proposed three amendments to the text, none of which his peers adopted.
Bernie Sanders Slams 'The So-Called Inflation Reduction Act' https://t.co/LyYjZPdZrZ pic.twitter.com/mBE5YAC5NP

— Daily Wire (@realDailyWire) August 7, 2022
The Vermont senator's critique of the legislation centered around what he viewed as its shortcomings in addressing rising prices. He highlighted the fact that various economic groups have stated the bill would not have a major impact on inflation, and he took issue with the provisions related to Medicare specifically. Sanders noted that the insurance provider will take four years to start negotiating the prices of prescription drugs with manufacturers directly, meaning Americans relying on these drugs will not see increased affordability in the short term.
On the other side of the aisle, Senator Lindsey Graham (R-SC) also slammed the bill. He accused Democrats of misrepresenting its likely benefits and claimed it would end up helping wealthy households.
Is this yet another example of the harmful division within the political Left?
Copyright 2022, RepublicanJournal.org