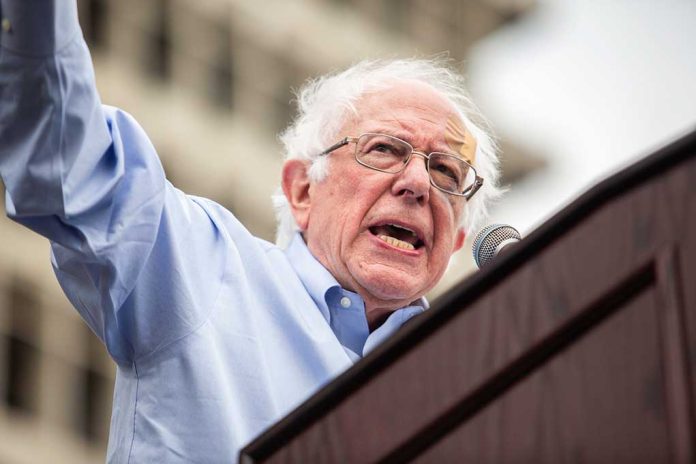 (RepublicanJournal.org) – Former House representative, South Carolina governor, and UN ambassador, Nikki Haley (R), announced her bid for the presidency in mid-February. In the following week, she stirred up veiled discussions about the competency of two potential political rivals, Joe Biden and Donald Trump, based on their advancing ages. Now, congressman Bernie Sanders (I-VT) is firing back, accusing the Tea Party candidate of ageism.
Bernie Sanders blasts Haley's competency test suggestion as 'ageism' https://t.co/uP0eXkF6bw

— Washington Examiner (@dcexaminer) February 20, 2023
Sanders had harsh words in his response to Haley's proposal, which asks that all politicians over the age of 75 pass mental competency tests. The 81-year-old Vermont liberal told voters during a recent interview on CBS' "Face the Nation" they should look at a person's policies and beliefs when choosing a candidate instead of worrying about their age. He noted, "There are a lot of 40-year-olds out there who ain't particularly competent," adding that singling out a person for being part of a particular group takes an overly narrow approach because everyone is different.
Of course, critics have suggested Sanders, well over Haley's suggested threshold, wants to avoid testing his mental competency just as much as he'd like to see his peers forgo the evaluation.
Biden recently celebrated his 80th birthday, earning him the record spot of the US' oldest president, but Trump, at 76 years old, isn't far behind. Haley, 51, feels the time of the "permanent politician" is over, according to The Hill, which shared the conservative woman's message from her Charleston, SC, rally. The former South Carolina governor also addressed long-standing members of Congress in her speech, promising to fight for term limits.
The US Constitution imposes a minimum age requirement for presidential candidates — 35 years old — but the text doesn't mention any upper limits. As a result, the country has seen previous leaders who've neared or surpassed Haley's suggested testing range. Ronald Reagan, for example, was nearly 78 when he completed his second presidential term.
Copyright 2023, RepublicanJournal.org