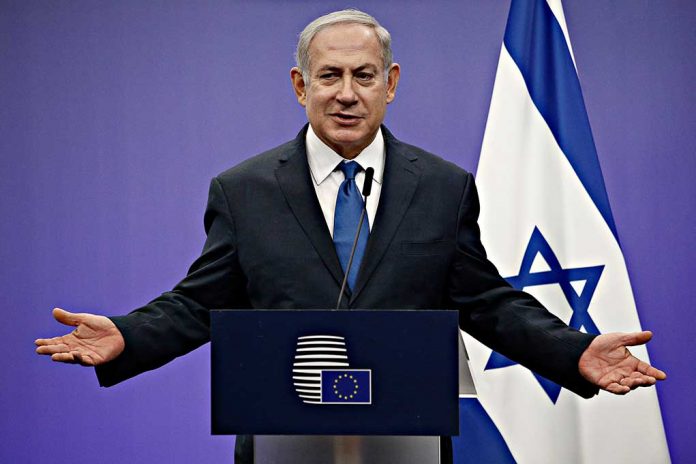 (RepublicanJournal.org) – Since taking office, President Joe Biden has shown little regard for our national traditions. His executive actions on gun control fly in the face of our Constitution's Second Amendment. His massive spending measures have disincentivized people from working, placing our labor markets under potentially unbearable strain. And his lukewarm statements on the Israel/Palestine conflict have angered one of the most important allies this country has.
On Sunday, June 13, outgoing Israeli President Benjamin Netanyahu slammed Biden in his final parliamentary address. He compared our current president's wish to return to the Iran nuclear deal to President Franklin D. Roosevelt's failure to bomb train tracks to Auschwitz in 1944. That decision, Netanyahu alleged, cost millions of Jewish lives.
Israeli PM Benjamin Netanyahu blasts Biden on his way out of office https://t.co/gBdVarM98X pic.twitter.com/H6YqNqdOax

— New York Post (@nypost) June 14, 2021
Netanyahu also shared that the Biden administration had asked him not to share details of their disagreement around Iran and the nuclear deal. However, he refused to honor this request, announcing he had informed Biden's officials he "won't act that way."
Benjamin Netanyahu's replacement, Naftali Bennett, is also reportedly opposed to the nuclear deal with Iran. However, he will only hold the office until 2023, at which point centrist Yair Lapid will replace him.
Copyright 2021, RepublicanJournal.org