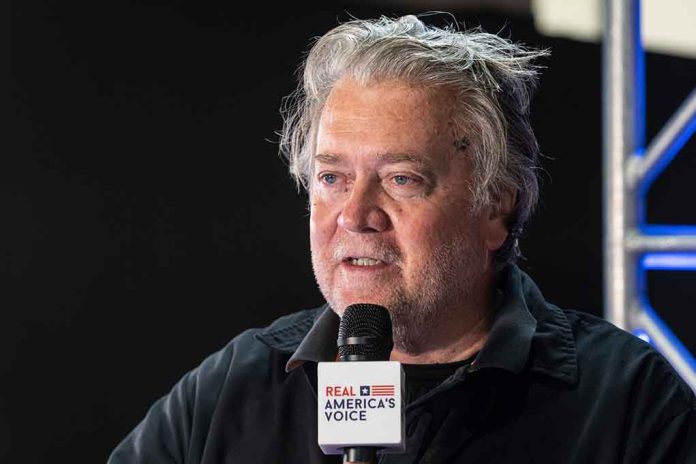 (RepublicanJournal.org) – Former President Donald Trump has faced major criticism recently, both from commentators in general and fellow members of conservative ranks. The poor GOP performance in the recent midterm elections, as well as the controversy around the dinner he hosted with musician Ye and white supremacist Nick Fuentes at Mar-a-Lago, have increased the chatter. Now, longtime ally Steve Bannon has joined the chorus of voices criticizing Trump.
Bannon, who was the top White House strategist for a time during the Trump administration, took shots at his former boss during a recent episode of his "War Room" podcast. He stated the 45th president needed to stop devoting so much of his time to posting on Truth Social. Instead, he felt Trump needed to focus on the struggles America was facing and withdraw from his presidential campaign for 2024.
Steve Bannon says Trump needs to get off Truth Social and focus on policy battles: 'You've got to get better' https://t.co/ZLWRuAzXJv

— Insider Politics (@PoliticsInsider) December 11, 2022
This move by Bannon will doubtlessly come as a surprise to many people, given his longstanding loyalty to the former president. The former White House official is regarded as one of Trump's staunchest supporters, having gone as far as to refuse to testify against Trump despite the threat of a criminal conviction for contempt of Congress.
What do you think this development signifies for Donald Trump? Is it time for him to accept he no longer has the political support to be the force in Washington, DC, he once was?
Copyright 2022, RepublicanJournal.org