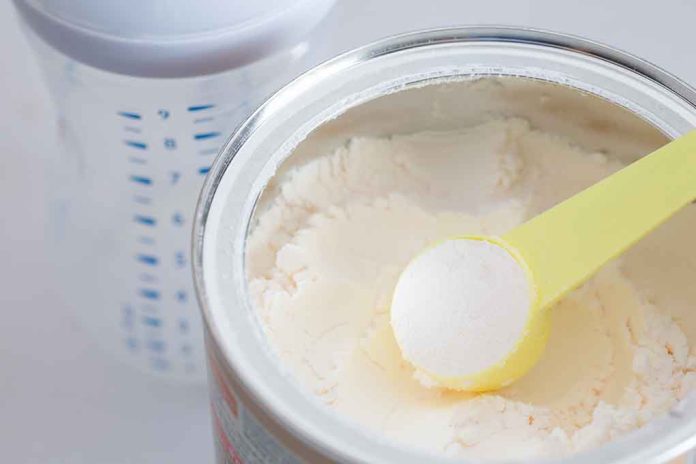 Babies Could DIE After Another Problem Plagues Biden's America
(RepublicanJournal.org) – As any Republican voter will tell you, there have been many grave problems in the United States since President Joe Biden took office. Right now, the most pressing of these issues is the inflation crisis, which has been closely tied to shortages of various basic necessities. As the Western Journal discussed recently, baby food is one commodity many of us are currently struggling to get our hands on, and the consequences of this latest shortage could become dire.
What's Going On With Baby Food?
According to a CNN Business report published on Wednesday, May 11, there has been an issue with the supply of baby formula across the United States for months now. Despite best efforts of manufacturers, which say they're operating at full capacity, many Americans are struggling to get the food they need for their children.
The report referred to data from Datasembly, which noted that the out-of-stock rate for baby formula products sat at 31% in April. By way of comparison, those rates were between 2-8% a year ago.
Who's to Blame?
Republicans are in no doubt about who should bear the responsibility for this unfortunate state of affairs: President Joe Biden and his supporting officials.
CBS NEWS: "Many parents around the country are reporting the same thing, bare shelves or very low stock of baby formula."

Joe Biden is doing NOTHING to address this. pic.twitter.com/kdpKFSa6X2

— RNC Research (@RNCResearch) May 5, 2022
A Politico highlighted the story of a Sturgis, Michigan-based Abbott Nutrition plant to drive home this point. The company issued wide-ranging recall notices in February of this year after four young children became ill upon consuming products the factory had made. Two of the four later died. Following the deaths, the Food and Drug Administration (FDA) conducted an investigation and reported there were major issues in relation to food safety at the plant.
Unfortunately, the FDA didn't notice these violations when it carried out a routine inspection a few months beforehand. The issues managed to slip under the regulatory agency's radar despite the fact a whistleblower raised concerns about food production processes at the plant in October 2021.
The production facility has been out of operation since the two deaths earlier this year. According to experts, this situation has been a huge contributor to the issues around the availability of baby formula in the US of late. Some adults are now at risk as well, as the plant was also responsible for producing specialty formulas for people with certain medical conditions. Supplies of these formulas are now running low across the country.
Do you think the president and other key members of the Biden administration should be doing more to address this crisis?
Copyright 2022, RepublicanJournal.org