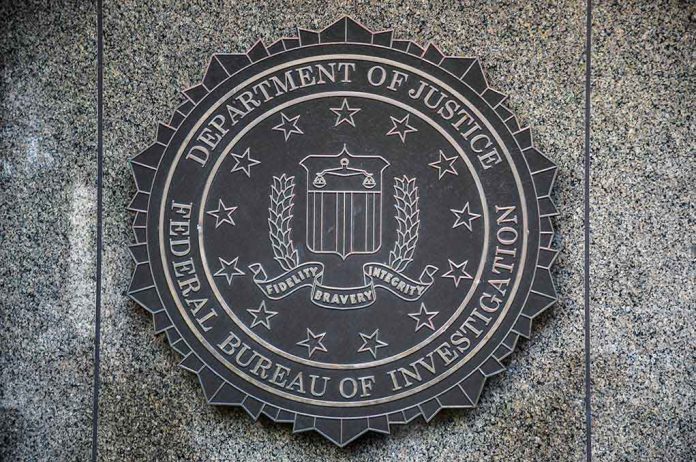 GOP Lawmakers Demand Response After Another Sudden FBI Raid
(RepublicanJournal.org) – Pro-Trump Republicans have been on edge since the Federal Bureau of Investigation (FBI) raided the former president's home in Florida. The agency recently executed another unexpected search on a pro-life advocate and Republican. The GOP is now demanding the FBI provide an explanation for the action.
22 Lawmakers Demand Merrick Garland Explain Alleged FBI SWAT Raid on Catholic Pro-Life Activist Mark Houck https://t.co/ekL6UVlkW3

— Edith Rousseau (@EdithRousseau2) September 28, 2022
A total of 22 congressional Republicans recently signed a letter demanding the Attorney General Merrick Garland explain why the FBI raided the home of Mark Houck, a known Catholic and pro-life activist. The letter details that Houck's wife, Ryan-Marie, noted that agents pointed their rifles at the couple and around their house despite the activist declaring seven children were present. The wife claimed around 25 agents were involved in her husband's arrest.
A senior source within the FBI told Fox News there weren't that many agents present, but admitted there were likely 15-20 involved in the warranted search and arrest of Houck. Authorities took the devoted Catholic into custody due to alleged violations against the Freedom of Access to Clinic Entrances (FACE) Act, which stems from an incident where the subject supposedly shoved a patient's escort outside an abortion clinic. Houck's family continues to claim the man was harassing the activist's 12-year-old son.
Representative Chip Roy (R-TX) says the move was more evidence of the Department of Justice's politicization under President Joe Biden. The letter noted that at the moment it appeared the FBI raid was an "overreach for political ends," and demanded that Attorney General Garland respond by September 30.
Copyright 2022, RepublicanJournal.org