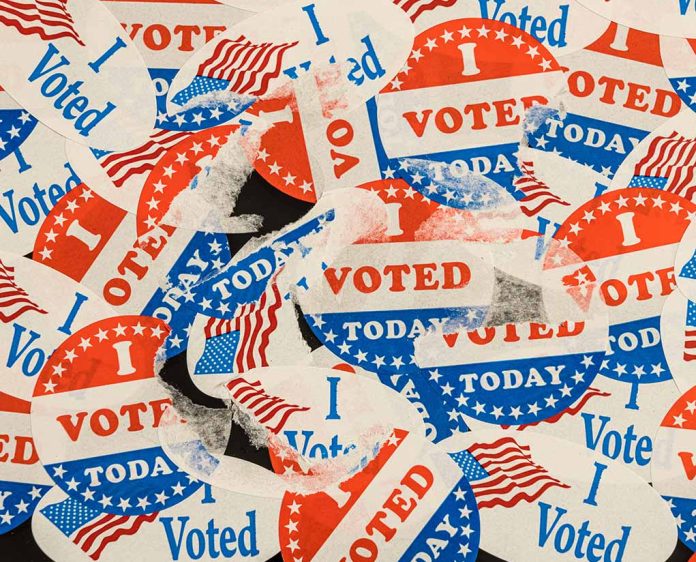 (RepublicanJournal.org) – Over the last year, mainstream news media has repeatedly declared the idea that election fraud affected last year's presidential race a hoax. Some left-leaning outlets even openly refer to it as "The Big Lie." Yet, such language deliberately ignores the fact that officials have confirmed many cases of voter fraud over the years.
Election experts John Fund and Hans von Spakovsky have just released a book entitled "Our Broken Elections: How the Left Changed the Way You Vote." The tome contains a list of 1,300 documented fraud cases resulting in almost 1,150 criminal convictions since 1982.
It used to be that the media were obsessed with voter fraud and messy elections.

As recently as 1999, Pulitzer Prizes were handed out to newspapers that dug into rigged elections and wrongly elected candidates.https://t.co/B7ty3QOTMB

— Washington Examiner (@dcexaminer) November 8, 2021
The authors base their findings on data collected by the Heritage Foundation.
Many examples of fraud Von Spakovsky and Fund detail in the book stem from the 2020 election. The pair also note that the COVID-19 pandemic brought hurried changes to voting procedures compromising the integrity of the election. The authors also aim at the current Democratic policy of opposing legislation requiring voter ID, a sensible measure they believe most American voters support.
The authors further believe Left-wing media outlets are complicit in allowing instances of fraud in the 2020 election to fly under the radar. Journalists used to win prestigious awards for exposing election scandals; few are now stepping up to the plate.
Copyright 2021, RepublicanJournal.org