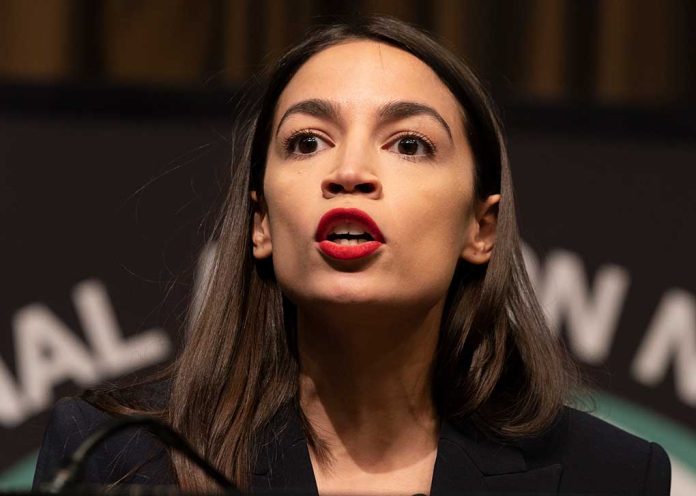 (RepublicanJournal.org) – Lawmakers spend a good deal of their time on Capitol Hill or back home speaking with their constituents, but many also commonly appear in media interviews. Progressive New York Representative Alexandria Ocasio-Cortez (AOC) might be one of the most visible Democrats, as she often speaks with outlets like CNN. Most recently, the outspoken legislator appeared on MSNBC's "Inside with Jen Psaki" to discuss the current state of affairs with President Joe Biden's former White House press secretary.
During the exclusive interview that aired on Sunday, April 23, AOC and Psaki covered a wide range of topics, from abortion laws to GOP leaders and climate change. When talking about conservative media outlets, AOC specifically targeted Fox News. She called "what Tucker Carlson and some of these other folks on Fox do" an "incitement of violence." She also noted the network and similar broadcast television companies are "subject to federal law" and "federal regulation."
"When you look at what Tucker Carlson and some of these other folks on Fox do, it is very, very clearly incitement of violence." https://t.co/L6Wfu9zetl

— Rolling Stone (@RollingStone) April 23, 2023
The New York Representative's criticism of Fox News and its hosts came shortly after the conservative news station reached a $787.5 million settlement with Dominion Voting Systems. The election hardware company sued Fox News for libel over allegations that it rigged its voting machines in 2020. While that settlement number is large, Fox will likely not pay all of that out of pocket. Instead, the news outlet probably has insurance to cover part of the cost, and it can write off most of the rest of the payment as a simple cost of doing business. Fox Chief Communications Officer Brian Nick confirmed with the Associated Press that the settlement payment is deductible from the company's income taxes.
AOC clearly disagrees with how Fox News reports and conducts its business. However, the rule of law makes it clear that all media companies, whether left or right leaning, are safe from unfair attacks.
Copyright 2023, RepublicanJournal.org