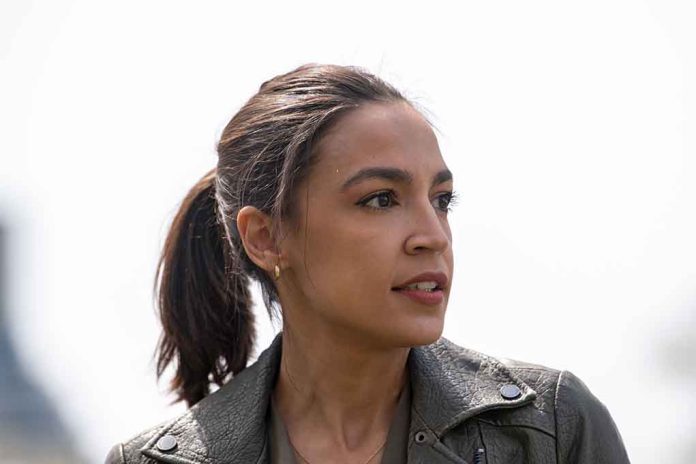 Ocasio-Cortez Just Released This UNHINGED Video For Everyone To See
(RepublicanJournal.org) – Since her election, Rep. Alexandria Ocasio-Cortez (D-NY) has cultivated a reputation as one of the more hysterical members of Congress. The de facto leader of far-left alliance, "the Squad," AOC regularly goes on the attack against high-profile Republicans like Senator Ted Cruz (R-TX). Most recently, she took to Twitter to unload her frustrations about the institution of Congress as a whole.
Rep. @AOC: "It's just really wild to be a person that works in a corrupt institution, which is what Congress is, and to try and be a normal person surrounded by so much decay and moral emptiness, that frankly transcends party, is very difficult." pic.twitter.com/x9hqvvpq8Y

— The Hill (@thehill) June 4, 2022
The divisive lawmaker began her rebuke by commenting that it was "wild" to work in the "corrupt institution" she believed Congress to be. She claimed she was a "normal person" in the midst of "decay and moral emptiness." She went on to blame the government and the conservative media for allowing the trend of mass shootings to continue.
She claimed that the ongoing situation "transcends party," taking aim at her party colleagues as well as Republicans. This isn't the first time AOC has criticized other Democrats; earlier this year, she delivered a stinging rebuke to Democratic lawmakers for failing to get the Build Back Better package over the line. She also divided opinion in the nation's capital when she turned up at the Met Gala wearing a dress emblazoned with the slogan "Tax the Rich."
Do you think there is any value to Alexandria Ocasio-Cortez's remarks, or is she simply exploiting the crises of the day for her own political gain?
Copyright 2022, RepublicanJournal.org