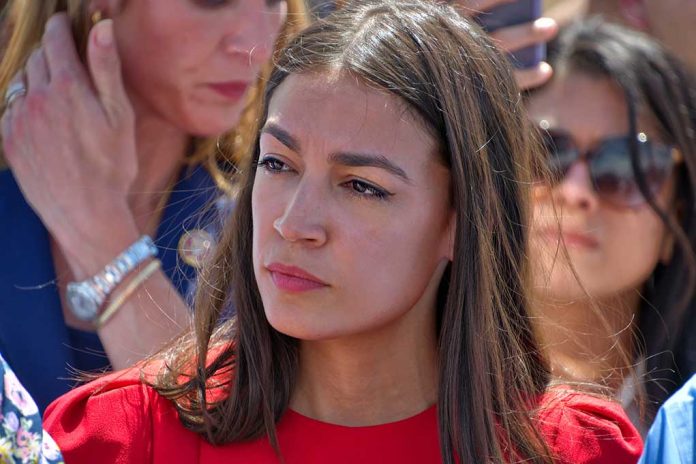 (RepublicanJournal.org) – Rep. Alexandria Ocasio-Cortez (D-NY) has been one of the chief antagonists of Republicans in Washington, DC since her arrival in the House of Representatives in January 2019. She frequently attempts to take the moral high ground when criticizing her opponents; however, AOC herself is currently in the crosshairs of the House Ethics Committee.
New York Rep. Alexandria Ocasio-Cortez under investigation by House Ethics Committee https://t.co/vt7PVfXSiT

— Fox News (@FoxNews) December 8, 2022
It's not clear at this time why the controversial lawmaker is under investigation. Reports state the Office of Congressional Ethics, a nonpartisan watchdog group, raised concerns about Ocasio-Cortez with the House Ethics Committee earlier this year. Upon reviewing the available evidence, the House committtee reportedly opted to take their probe of the matter further. Reps. Susan Wild (D-PA) and Michael Guest (R-MI), the acting chair and ranking member of the committee, stressed the decision to pursue the probe did not reflect the panel's opinion regarding AOC's guilt or innocence in any matter.
There were widespread allegations of ethical misconduct by Ocasio-Cortez last year in the context of her attendance at the annual Met Gala. The lawmaker received two tickets to the event, reportedly at a cost of at least $30,000 each. Critics stated she broke Congressional rules by accepting these tickets for free, with some particularly concerned that she might have received them from a corporate sponsor rather than the organizers of the event.
Do you think Alexandria Ocasio-Cortez has committed ethics violations since the beginning of her time in the House?
Copyright 2022, RepublicanJournal.org