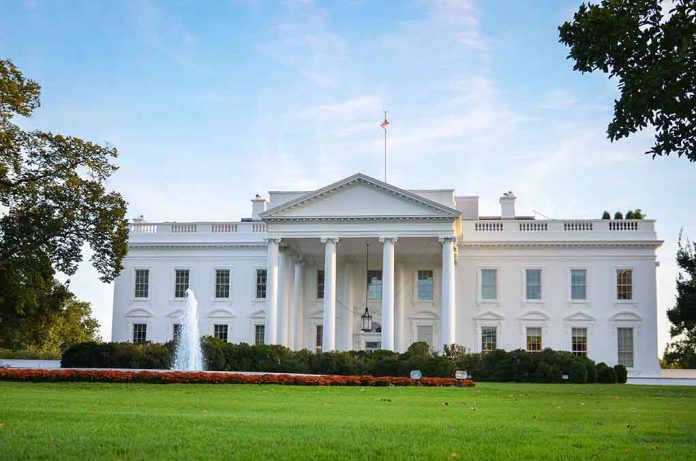 (RepublicanJournal.org) – The staff of President Joe Biden and Vice President Kamala Harris has turned over quite a bit since they entered the White House in 2021. Kate Bedingfield, POTUS' Communications Director, decided to leave the administration last July, but she ended up reversing her decision after second-guessing herself. The longstanding official has announced her departure yet again, this time for real.
On Friday, February 10, the White House announced Bedingfield is leaving the staff at the end of the month, and Ben LaBolt will be stepping into her role. The outgoing staffer has a long history with Joe Biden. She served as his communications director from 2015 to 2016 during the Obama Administration and was the deputy campaign manager during Biden's 2020 campaign for president.
In the press release, Biden commended Bedingfield for her work over the years, calling her "a loyal and trusted advisor, through thick and thin."
President Biden's communications director, Kate Bedingfield, will step down at the end of the month, the White House announced Friday, adding to the growing administration shake-up. https://t.co/SJmdnUG3ZJ

— The Washington Times (@WashTimes) February 10, 2023
LaBolt oversaw the Biden Administration's communication surrounding the confirmation of Supreme Court Justice Ketanji Brown Jackson. He will be the nation's first openly gay communications director.
The announcement came as White House Chief of Staff Ron Klain shared he would be leaving as well. Jeff Zients is taking his place in the coming days. Additionally, Zach Butterworth, Biden's director of private sector engagement, headed out on Friday, February 10, according to Axios. He was known in the administration for connecting the Cabinet with private-sector people, including CEOs and small businesses, while rallying support for legislation like the Inflation Reduction Act and other relief bills.
As the administration is halfway over, many of these staff are debating whether finishing out their time in the White House with President Biden is the best move for their careers. These decisions are also taking place before a likely announcement from Biden that he will be seeking a second term.
Copyright 2023, RepublicanJournal.org