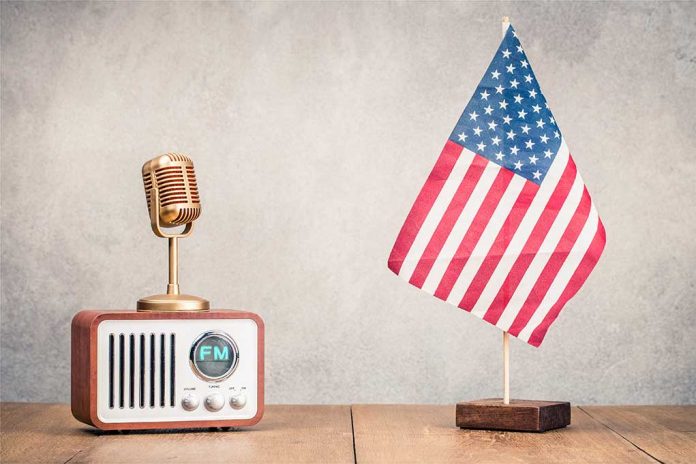 (RepublicanJournal.org) – The election that put Joe Biden in the White House took place over six months ago, but it continues to cause controversy of various kinds. Many people remain unconvinced that Biden won fairly, and audits are still underway in a number of crucial counties across the nation.
Another facet to the story is the fact former President Donald Trump is still banned from posting on major tech platforms. Not only that, accounts sharing what he says have also received bans or suspensions. This fate befell the Real America's Voice YouTube channel on Monday, June 21, after it shared an interview with Donald Trump in which the former president says, "I never admitted defeat."
In the wake of the video's publication, the streaming platform sent Real America's Voice a notice that the channel had received a one-week ban for violating YouTube's policy around "spam, deceptive practices and scams."
Every time Social Media tries to suppress information, it later turns out to be true. This censorship doesn't have a good track record.

YouTube suspends Real America's Voice for interview in which Trump says, 'I never admitted defeat' https://t.co/FFT5mHUKtn via @JustTheNews

— Max Edwards (@MaxEdwards1) June 23, 2021
According to YouTube, the video attracted the ban because it "advances false claims [about] the outcome of the U.S. 2020 presidential election."
It seems Big Tech is determined to continue its censorship of Donald Trump. Whether the internet giants like it or not, however, Trump retains huge popularity within the GOP, and his opinions will continue to be relevant for some time to come.
Copyright 2021, RepublicanJournal.org