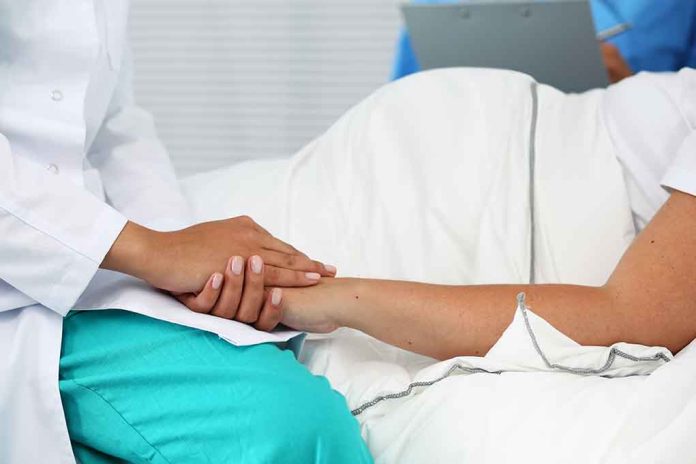 Amazon ABORTION Payments – Another Controversy!
(RepublicanJournal.org) – A decades-long debate about abortion has reignited furiously over the last week. As Politico first reported, the US Supreme Court looks poised to revoke the landmark case of "Roe v. Wade," drastically changing the legal requirements around the provision of abortion for individual state legislatures. One major corporation is taking the liberal side in this debate.
Amazon Will Subsidize Employees Who Get Abortions
On Monday, May 2, Reuters published an exclusive report about an internal Amazon memo stating the company will reimburse travel expenses up to $4,000 for employees who travel out of state to undergo certain medical procedures, including abortion. Other corporations, including Yelp and Citigroup, have reportedly made similar moves.
The Reuters report speculates that these corporate initiatives aim to retain employee populations in valuable locations that might be subjected to different rules on abortion following the Supreme Court's decision.
Amazon's scheme will reportedly allow employees to retroactively claim expenses they incurred after January 1 of this year. Any employee who doesn't live within 100 miles of a service provider and cannot access virtual care will be eligible to file a claim. As well as abortion, the program also reimburses costs related to certain types of treatment for substance abuse disorders, some gene therapies, and cardiological care.
Amazon has repeatedly courted negative media attention over its allegedly exploitative employment practices. A campaign to get Amazon employees to unionize is ongoing, with those behind the push insisting that the company needs to provide its staff with better wages, longer breaks, and better health and safety practices.
Will the Supreme Court Change the Law on Abortion?
In 1973, the Supreme Court ruled Americans had a constitutional right to procure abortions under certain circumstances in "Roe v. Wade," barring states from banning the practice.
The leaked document suggests the SCOTUS will issue a forceful rejection of the "Roe" principles and overturn the precedent the case set almost five decades ago. Should these changes come to pass, conservative states would be free to legislate against abortion. According to Reuters, there are already over 20 states with legislation in force that would limit access to abortion services if the "Roe" precedent should stop applying.
It should be noted that draft opinions are not final. The nine justices may draft further opinions or change their votes over the coming weeks. The court is reportedly scheduled to reach a final decision in this case around the end of June.
Copyright 2022, RepublicanJournal.org