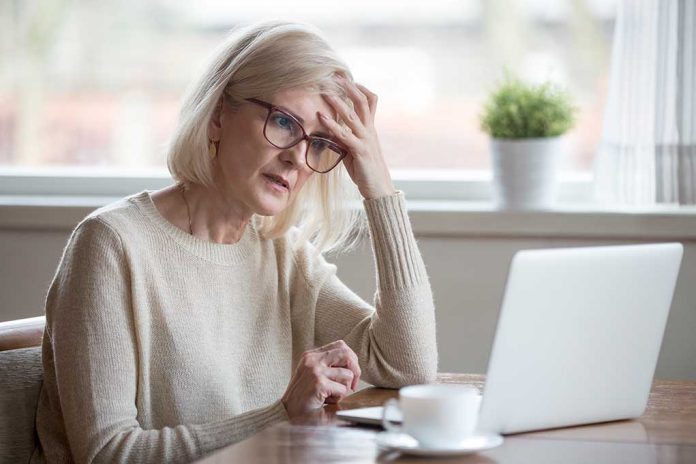 New Poll EXPOSES Democrats – This Is Ridiculous
(RepublicanJournal.org) – For some reason, liberals have issues with people who believe in the science of gender. Some things are debatable and, others aren't. Unfortunately, Democrats seem simply unable to understand the basics of the two genders. A new survey shows that not just a few, but a huge chunk of the Left believes it perfectly plausible to impregnate a man.
WPA Intelligence poll: Now you are going to read some statements that are commonly shared. Please indicate whether you believe that statement to be True or False.

"SOME MEN CAN GET PREGNANT"

DEMOCRATS:
TRUE — 22%
FALSE — 78%

WHITE WOMEN COLLEGE
TRUE — 36%
FALSE — 64% pic.twitter.com/bthhEVYxMc

— InteractivePolls (@IAPolls2022) September 7, 2022
On September 7, WPA Intel released a poll that shows 22% of Democrats, overall, agree that a man can get pregnant. For college-educated white women, the number is even higher at 36%. One in five people who voted for Biden in 2020 agree.
How is it that so many people — supposedly educated and "woke," can possibly believe such nonsense? Well, it's a leftist issue, so it all comes down to words. Nothing is ever day and night, or in this case, male and female.
National Women's Law Center President Fatima Goss-Graves recently defended the notion to Congress, telling Republicans that it's their fault she can't answer the question "what is a woman." She contends they're suggesting that a female who transitions can no longer become pregnant. It's a war of words the left is extremely familiar with.
An infamous video of a male-pregnancy advocate spewing nonsense at Senator Josh Hawley (R-MO) came back around as well, reminding those with slightly leveler heads that the insanity is nothing new:
A pro-abortion lunatic has a meltdown when she's told men can't get pregnant and accuses Sen. Josh Hawley of transphobia.

This is the Left in 2022. It's a big reason why they're tanking in the polls. pic.twitter.com/fJJrtLb5gQ

— Jason Rantz on KTTH Radio (@jasonrantz) July 12, 2022
The issue is simple science but Democrats fail to grasp it. To bring the point home. Senator Marco Rubio (R-FL) introduced legislation to limit pregnancy benefits to biological females and all 50 Senate Democrats voted against the measure.
Since only biological females can become pregnant I offered an amendment to limit our federal pregnancy programs to biological females

All 50 Senate democrats voted against itpic.twitter.com/bUAIEpqujW

— Marco Rubio (@marcorubio) August 7, 2022
It doesn't seem as though they'll be updating their logic anytime soon.
Copyright 2022, RepublicanJournal.org