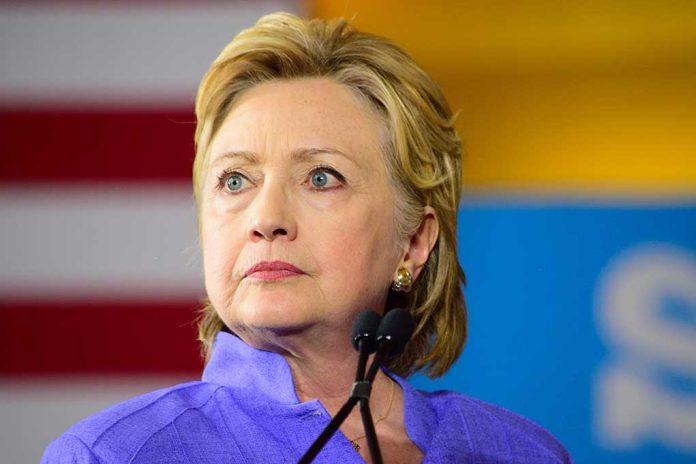 (RepublicanJournal.org) – Democratic accusations of Russiagate, or Donald Trump's alleged collusion with the foreign power, have been going on since before the Don became President of the United States. But as Special Counsel John Durham investigates the issue, eyes are beginning to shift away from the former president and onto the former First Lady, Hillary Clinton, Trump's opponent in 2016.
Durhams's latest revelation in the investigation uncovered an ugly truth about the entire scandal. While evidence has slowly begun pointing to Hillary Clinton and her campaign's claims of Trump working with Russia being baseless, Clinton appears to be in trouble. Russiagate is no longer about Trump; it's about Clinton and how she caused a media frenzy that spread one of history's most successful misinformation campaigns ever.
Eyes turn to Hillary Clinton, not Trump in the Russiagate scandal https://t.co/ToWp8Hvd3T via @nypost

— Rasmussen Reports (@Rasmussen_Poll) February 14, 2022
Special Counsel Durham's filing against Michael Sussman alleges the Clinton campaign hired Rodney Joffe, a tech executive, to spy on Trump's company, campaign, and later presidency. Joffe desperately wanted a job with the Clinton campaign, so he used his position to gain access to internet data which he cherry-picked and corrupted into a nefarious plot by Trump. In other words, the executive entirely made the story up, as Durham outlines in his indictment.
Michael Sussman, a Clinton lawyer, coached Joffe through the process and then went to the Federal Bureau of Investigations (FBI) as a "concerned citizen" after lying about the Clinton campaign paying him. The House Intelligence Committee's former chief investigator, Kash Patel, asserted Durham inexplicably showed how Clinton's campaign directly funded the effort to fabricate proof that Trump was colluding with Russia.
Trump responded to the new information, demanding Clinton and other involved parties face prosecution. He added the offense was borderline treasonous and would have resulted in death sentences at some points in America's history.
Copyright 2022, RepublicanJournal.org