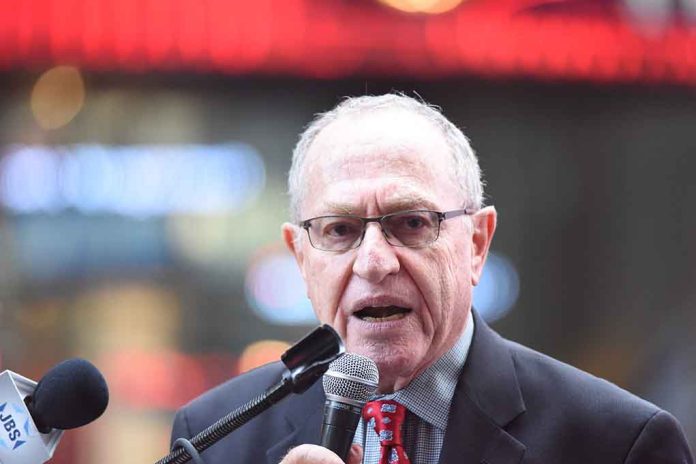 (RepublicanJournal.org) – In April 2021, Minnesota police officer Kim Potter shot 20-year-old Daunte Wright dead during a traffic stop. Body-camera footage showed Potter yelling, "taser, taser, taser" before firing and becoming visibly upset after the event. Nevertheless, a jury found Potter guilty of both first- and second-degree manslaughter in the case. On Saturday, December 25, legal expert Alan Dershowitz appeared on Newsmax to share his opinion on the verdict.
The former Harvard professor was highly critical of the ruling, claiming Potter had committed no crime and that she had a good chance of securing an acquittal on appeal. He compared the 26-year law enforcement veteran's actions to accidentally knocking down a pedestrian in a car by hitting the gas instead of the brakes.
The judge in the case opted to revoke Potter's bail, meaning she had to leave the courtroom in handcuffs. She will be sentenced in March 2022.
Dershowitz believes Potter should have the right to bail, as she was not likely to re-offend or try to escape.
— Bernard B. Kerik (@BernardKerik) December 27, 2021
Dershowitz accuses the judge of bending to the will of the masses instead of ruling on the facts. Do you agree with his assessment of the matter?
Copyright 2021, RepublicanJournal.org