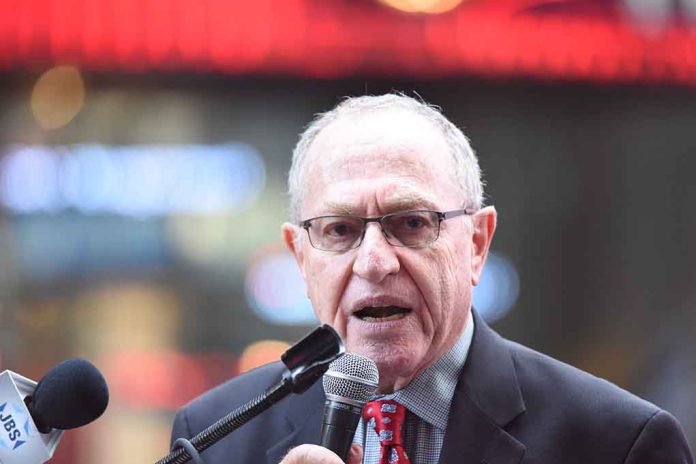 (RepublicanJournal.org) – Former CNN anchor Chris Cuomo currently faces a great deal of scrutiny from the media and the public over his apparent attempts to help his brother, former Governor Andrew Cuomo (D-NY), handle allegations of misconduct. The journalist also lost his job as an anchor with CNN after the network initially suspended him. However, a prominent legal scholar says Chris Cuomo's boss is the one who's really to blame.
Alan Dershowitz Criticizes Jeff Zucker
On Tuesday, December 7, Newsmax published an opinion piece by Professor of Law Emeritus at Harvard Law School, Alan Dershowitz. In it, he suggests CNN's leadership managed to pass the blame to Cuomo over the matter.
Dershowitz opines that Cuomo only behaved as anyone would expect in trying to help his brother in his hour of need. He noted the journalist's obvious affection for Andrew Cuomo, citing their frequent light-hearted appearances on television together as evidence.
Dershowitz feels there was never any chance Chris Cuomo would maintain professional impartiality when accusations of assault came rolling in. For this reason, Dershowitz claims CNN chief Jeff Zucker should have suspended the journalist right away, leaving him on suspension until the investigation culminated.
According to Dershowitz, Zucker likely avoided this path because Cuomo's presence on the air during the scandal boosted the network's flagging ratings. The lawyer posits that Zucker knew all about the anchor's efforts to help his brother; he's only punishing him now to pass the blame.
Chris Cuomo has also stepped away from his role as a radio presenter on SiriusXM following another allegation of assault against him personally. He additionally lost a book deal with HarperCollins Publishers.
What Chris Cuomo Did
In the course of its investigation into Andrew Cuomo's reported misdeeds, the New York Attorney General's Office uncovered a trove of evidence that Chris Cuomo researched the women accusing Andrew of assault. In addition, he allegedly abused media sources and connections to come to the former governor's aid.
Chris Cumo also stands accused of serious misconduct himself, of which the alleged victim's attorney Debra Katz says she has documentary evidence. So does Alan Dershowitz have a point? Or, does the anchor deserve to lose his career?
Copyright 2021, RepublicanJournal.org