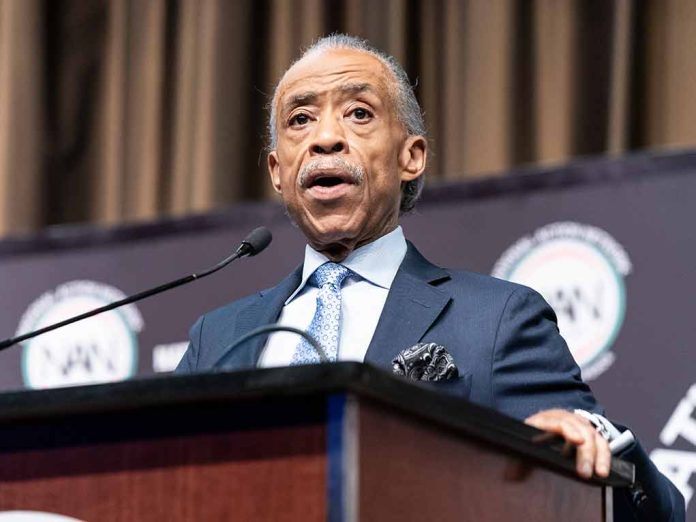 (RepublicanJournal.org) – Florida Gov. Ron DeSantis (R) made battling the woke agenda one of his primary goals when he stepped into office, and his work against progressive ideologies quickly placed him in the national spotlight. His views on black history — particularly his belief that classroom discussion on reparations is indoctrination — have sparked outrage on the Left. A recent speech he made at an Iowa fundraiser, during which the Florida governor called woke movements "a war on truth," according to Daily Caller, has prompted a new wave of attacks against the likely presidential hopeful. MSNBC's Rev. Al Sharpton responded by comparing DeSantis to a "baby in a crib" during a recent appearance on "Morning Joe."
Al Sharpton Dismisses Ron DeSantis As 'Baby In A Crib' via @DailyCaller https://t.co/DWizGmOJ6u

— Chris 🇺🇸 (@Chris_1791) May 15, 2023
Sharpton began his attacks months ago, alleging that DeSantis was demeaning black people by rejecting parts of their American history that white people find uncomfortable to process. The media personality noted previous laws barred his great-grandfather, a slave in the Sunshine State, from learning how to read and write and also strictly forbade white people from providing him any education. Florida legislation currently makes it illegal to discuss such history.
DeSantis signed CS/HB 7 into law in July 2022, amending previous legislation affecting Florida schools and banning certain subjects. It strictly prohibits teaching aspects of black history that could cause "guilt, anguish, or other forms of psychological distress" to students based on their race, sex, or place of origin. The conservative governor told the Tampa Bay Times such lessons only "teach kids to hate each other," serving to indoctrinate students into specific viewpoints, potentially causing them grief or discomfort.
Opponents like Sharpton say discomfort is the point. Only by delving into every aspect of history, according to the progressive reverend, can we move past our individual plights. He believes DeSantis is pushing his own agenda, one that's purely political, adding the Florida governor has simply taken the approach of doing whatever has worked for Donald Trump in the past. Sharpton stated in a separate interview, "I call [DeSantis] baby Trump," alleging the lawmaker, like the former president, had built his platform on the racial divide.
DeSantis couldn't disagree more. He insists he's fighting for his constituents and "doing what is right" for the people of Florida. He has not yet announced a presidential bid, but his actions point toward the conservative leader soon taking the leap.
Copyright 2023, RepublicanJournal.org