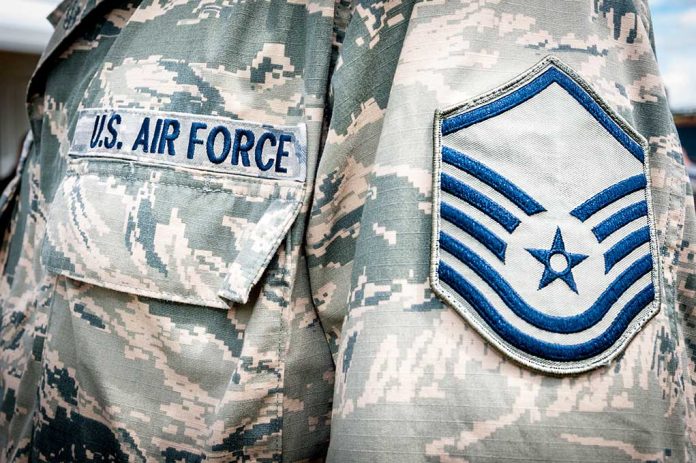 (RepublicanJournal.org) – Military leaders do their best to create a safe learning environment during training exercises and other non-combat engagements. Unfortunately, accidents can and do happen. We saw a tragic example of this out of Texas last week.
One pilot died and two other individuals suffered injuries following an accident involving two military training jets at Laughlin Air Force Base in Texas on Friday, November 19. According to reports, two T-38 planes experienced a runway accident at the base, located near Del Rio.
The T-38 aircraft is primarily used for advanced pilot training purposes. It can reach speeds of up to 812 mph and needs just 2,300 feet of runway for takeoff.
The military later confirmed the deceased as 23-year-old Lt. Anthony D. Wentz, a native of Falcon, Colorado. He served as a student pilot with the 47th Student Squadron.
Of the two injured operatives, one was in critical condition on Friday. He was receiving treatment at Brooke Army Medical Center in San Antonio following an air evacuation. Doctors released the other injured pilot from a Del Rio hospital on Friday.
An "aircraft mishap" at a Texas Air Force base left a 23-year-old pilot from Colorado dead and another two pilots injured.https://t.co/OGv9uv6tXP

— USA TODAY (@USATODAY) November 22, 2021
In a statement after the accident, training wing commander Col. Craig Prather stressed the importance of coming together in difficult times like these. He committed to supporting the families and team members of those affected by this tragedy.
Copyright 2021, RepublicanJournal.org