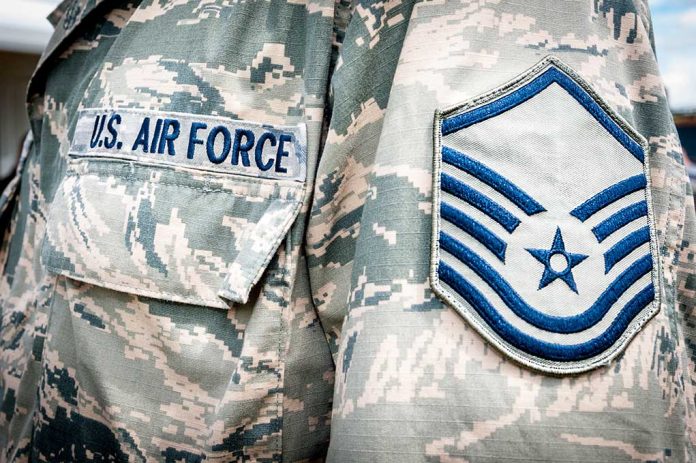 Air Force EXPELS Veteran Soldier for Sickening Reason
(RepublicanJournal.org) – The draconian policies of President Joe Biden forced Master Sergeant Nick Cupper of the US Air Force out of the career he loved. One of the many loyal soldiers from across the military spectrum who refused to take the COVID-19 vaccine, Cupper is out after 19 years of faithful service.
The Master Sergeant appeared on Tucker Carlson to talk about his treatment after such a long and storied career with the elite US Air Force. He claims the policy will force out about 10% of the military over the issue. With genuine concern, he said, "This is not a problem for tomorrow or the next day. This is a problem right now."
MUST SEE: Air Force Expels Master Sergeant for Refusing Experimental COVID Vaccine – "After 19 Years, They're Gonna Throw Everything Away that I've Worked For" https://t.co/sVjG5fWqsR

— World News Guru (@worldnews_guru) July 8, 2022
In February, the US Army publicly announced any soldier who didn't have their vaccine or a valid medical or religious exemption would face "involuntary separation," meaning that while soldiers would like to continue their service, the service was refusing them. In this case, the refusal goes out to tens of thousands of soldiers. The Air Force, as well as the other branches, follow the same policy.
Cupper falls just one year short of retirement, so the policy is also costing him financially. Soldiers who qualified for retirement during the grace period for vaccination had the option to refuse the vaccine, as they wouldn't be in service when the mandate took full effect on July 1. Instead, a career patriot and many like him will lumber into the private sector.
Copyright 2022, RepublicanJournal.org