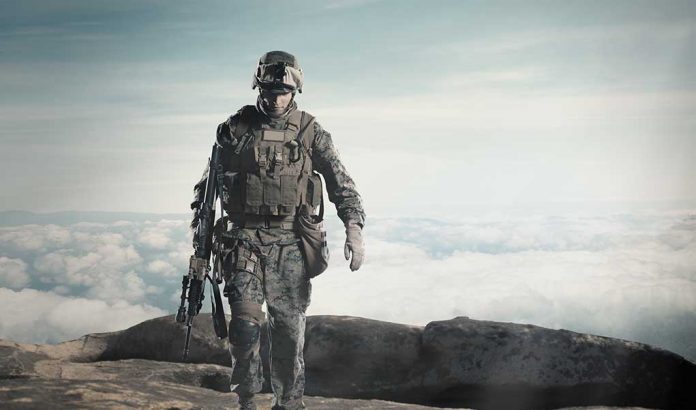 (RepublicanJournal.org) – The United States finally ended its two-decade military occupation of Afghanistan in August 2021. While mainstream media is now focusing on other issues, the crisis in the war-torn nation continues to unfold. The agony is especially pronounced for one couple who felt forced to hand their baby to a soldier during the evacuation.
On August 19, Mirza Ali Ahmadi, his wife Suraya, and five of their children attempted to get out of Afghanistan via Kabul's international airport. Unfortunately, the chaos forced the distraught parents to hand their youngest child Sohail, aged just two months, to a US soldier. They were afraid he would suffer injuries in the surrounding crowd of evacuees.
After escaping from the crush of people and gaining entry to the airport, the family approached military and civilian officials to try to find young Sohail. No one had any idea where he was.
It was a split-second decision. Mirza Ali Ahmadi and his wife Suraya found themselves and their five children on Aug. 19 in a chaotic crowd outside the gates of the Kabul airport in Afghanistan when a US soldier asked if they needed help.https://t.co/Lg9I41sqUc

— KSL (@KSLcom) November 7, 2021
The Ali family did eventually evacuate but had to leave Sohail behind. Their first evacuation flight took them to Qatar before they flew to Germany and then to the US. They're currently in Fort Bliss, Texas, awaiting resettlement.
The family continues to search for its youngest member from afar, but Mirza Ali claims no one he has spoken to thus far has been able to help. A US government official said all the relevant federal agencies have been notified of the situation and are looking out for the child.
Copyright 2021, RepublicanJournal.org