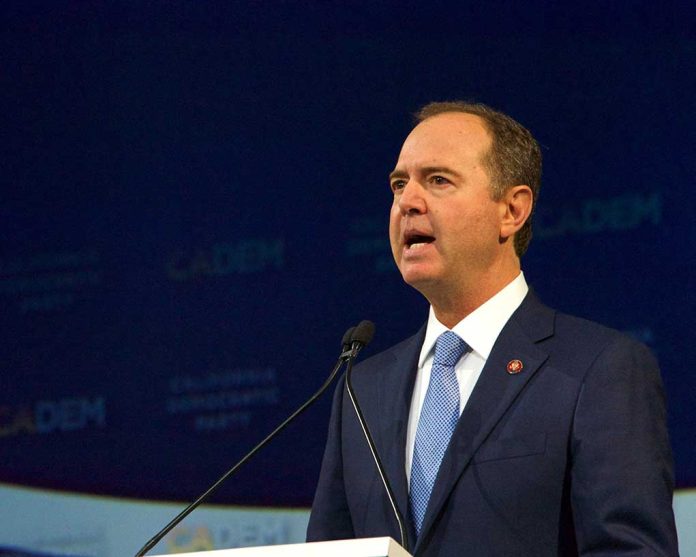 (RepublicanJournal.org) – President Joe Biden has recently landed himself in very hot water following revelations that he kept possession of classified documents from his time as the vice president under the Obama administration. He's now facing investigations from both the Department of Justice (DOJ) and the House Judiciary Committee, which is now under Republican leadership. Not only that, but members of his own party are also apparently turning on him over the scandal.
Representative Adam Schiff (D-CA) recently made an appearance on ABC News to discuss the developing situation around Biden and his possession of classified documents. He commended Attorney General Merrick Garland for appointing a special counsel to look into the case, stating it would help to ensure justice is "evenly applied," and that the public is left in no doubt about the fairness of the procedure.
After thanking Biden for making an emergency declaration in relation to flood issues in his home state of California, Schiff dealt with the question of the potential national security implications of the president's alleged mishandling of classified documents. He began by noting that there were potential security issues related to former President Donald Trump's supposed possession of classified documents, which came to light during an FBI raid on his Mar-a-Lago home in Florida last August. He was then forced to admit that he could not "exclude the possibility" that national security had not been compromised by Biden's possession of classified material.
Schiff refused to say whether he thought Biden officials should have publicized what they knew about the classified documents more quickly after the issue first became apparent. The California representative added that he would "reserve judgment" until the administration made a statement on the matter.
Adam Schiff: We Can't Exclude the Possibility Biden's Handling of Documents Endangered National Securityhttps://t.co/X6Yyjk8mak

— RPK Report (@RPKReport) January 15, 2023
If more Democrats criticize Joe Biden's oversight in this way, they could do a lot of damage to a president who is already deeply unpopular among many voters across the country.
Copyright 2023, RepublicanJournal.org