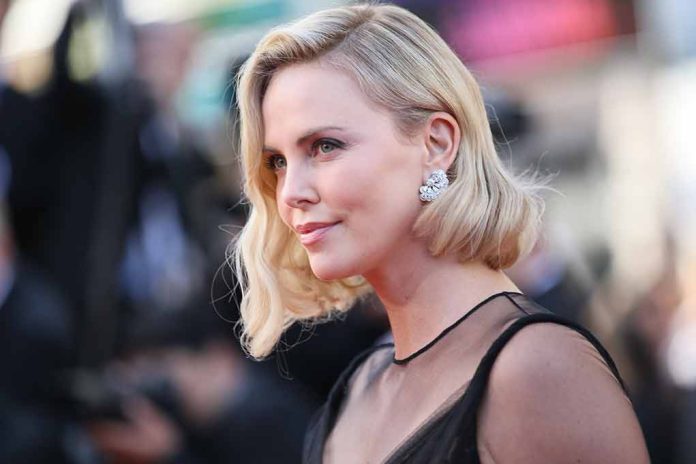 (RepublicanJournal.org) – Actress Charlize Theron, known for her roles in "Monster," "Mad Max," and "Atomic Blonde," has a long history of working on the progressive front. In 2009, she garnered notoriety for her protests against gay marriage bans. Ten years later, she declared that her adopted 7-year-old was a transgender girl. Now, the Hollywood liberal is threatening to "f*** up" anyone who criticizes her progressive beliefs.
Exhibit A for the mental illness of left:https://t.co/yvdtWwSyL2

— Wayne Root – Wayne Allyn Root – TV & Radio Host (@RealWayneRoot) May 11, 2023
The Daily Mail reported Theron made the statement during her appearance at an event protesting laws that limit drag shows to full-grown adults. The "Drag Isn't Dangerous" telethon, which live-streamed on May 7, according to Rolling Stone, featured a host of colorful characters and raised over $500,000 for seven LGBTQ+ charities. Seven groups — the ACLU Drag Defense Fund, Black Queer Town Hall, GLAAD, GLSEN, Headcount, Trans Justice Funding Project, and Victory Fund — will use the donations to "benefit drag performers in need" and advance other causes on the queer progressive agenda.
Conservatives argue that drag shows are too highly sexualized for children, making attendance an open door for "grooming" and other inappropriate behaviors. The Associated Press reported a handful of states had tried to restrict or limit drag shows and related events, such as parades and "drag story hours," to protect kids from potentially harmful influences. POLITICO added some states, such as Florida, banned children from drag shows and outlawed classroom discussion of sexual issues and LGTBQ+ movements such as "gender-affirming care" for children with gender dysmorphia.
Drag proponents see moves against the performance art as unjust vilification. They say the shows are legitimate entertainment that varies dramatically from burlesque, which includes stripping or nudity.
Theron is among numerous outspoken Hollywood celebrities who've taken on political activism amid controversies surrounding LGBTQ+ rights. Others include Elliot Page, LeBron James, Pedro Pascal, Jamie Lee Curtis, Melissa McCarthy, Shania Twain, and George Lopez.
Copyright 2023, RepublicanJournal.org