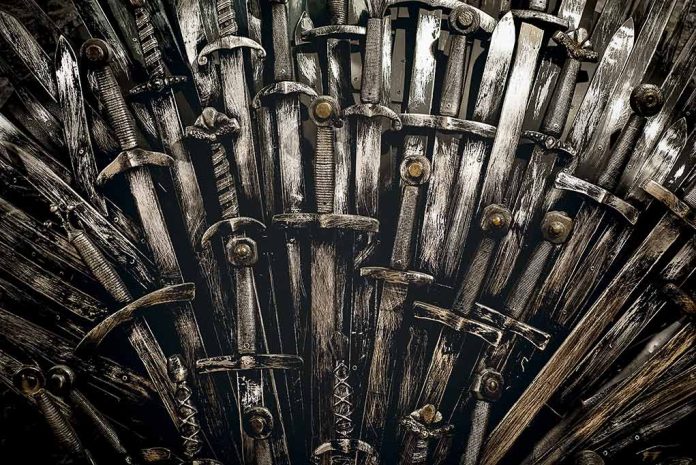 (RepublicanJournal.org) – A British actor who appeared in HBO's fantasy epic "Game of Thrones" has died. Darren Kent had a varied and successful acting career that was unfortunately cut short by illness. Despite his challenges, he managed to pack a lot into a short life.
Darren Kent, who died after a long illness at age 36, was born in Essex in the southeast of England. He trained as an actor at the Italia Conti Academy of Theatre Arts in Woking, near London, graduating in 2007, then went to work as an entertainer at a Pontin's holiday camp. He had already managed his first break into acting in 2004, though, when he earned a minor part in the British TV comedy "Shameless." Real success came in 2008 with a part in the US horror movie "Mirrors," and from there, he went on to appear in the popular UK soap "Eastenders" and a string of other movies and TV shows.
The biggest audience Kent ever acted for almost certainly came in 2014, when he had a part in HBO's record-breaking "Game of Thrones." He played a goatherder at Slaver's Bay, and while it was a minor part, he was on screen with some of the show's biggest stars.
As well as acting, Kent was also a talented director and writer. In January, he won awards for Best Director and Best Short Film at the London International Film Festival for "You Know Me."
Unfortunately, Kent's short life was plagued by health problems. He had been suffering from osteoporosis and arthritis for years, as well as an extremely rare skin condition. His health had been declining for months, and just weeks before his death, he sent a touching Twitter/X post containing a photo from his wedding on the Greek island of Santorini with the caption, "To infinity and beyond!"
Darren Kent died on August 11, surrounded by family and friends.
Copyright 2023, RepublicanJournal.org