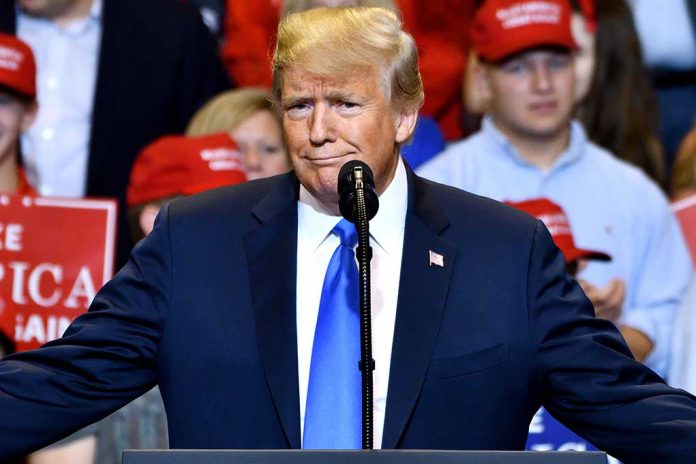 Christian Group Launches Petition Against Donald Trump's 2024 Run
(RepublicanJournal.org) – Former President Donald Trump polls well among Christians. He won the white evangelical vote in 2020 by an 8-to-1 margin, also splitting the Catholic vote with President Joe Biden virtually down the middle. There's a movement from one corner of Christianity, however, that wants to cast doubt on Trump's popularity and success among devout Americans. The Christian Left, no friend to the former POTUS, wants its say.
Faithful America's petition urges Christians to "speak out" and "make it clear that Donald Trump does not share our values and will never have our votes." https://t.co/36Md355PDa

— Newsweek (@Newsweek) November 21, 2022
On November 16, Faithful America launched a petition to reject Trump's new campaign. The group feels Trump uses fear and deception to coerce his followers into "fascist tactics," referring to the "January 6 Christian-nationalist attack" on the US Capitol building.
The petition takes direct aim at several high-profile Christian leaders, such as former Arkansas Governor Mike Huckabee, Pastor Mark Burns, and author Eric Metaxas. All three earned the label "Christian nationalist" in the document. It focuses on the Gospel to talk about equality and love — just before condemning the MAGA movement.
The group, founded online in 2004, uses faith as a springboard for social justice. They invoke Jesus Christ and God's love to promote leftist ideologies on climate change, open borders, LGBTQ matters, and more. They're an independent 501(c)4 not-for-profit organization not officially affiliated with any denomination.
Copyright 2022, RepublicanJournal.org