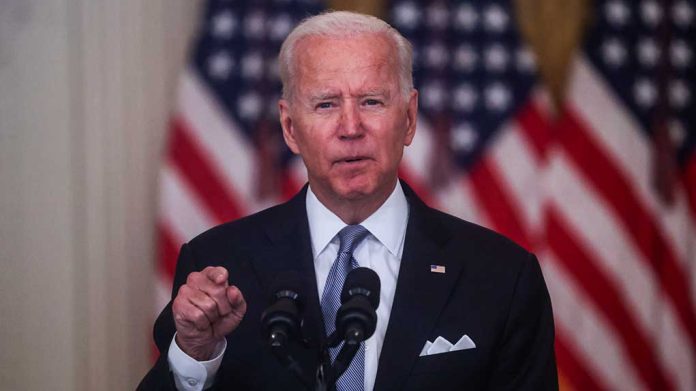 (RepublicanJournal.org) – When President Joe Biden entered the White House at the beginning of 2021, many people (mainly liberals) were hopeful that he would redefine immigration into America. Those who disagreed with the no-nonsense border policies of previous President Donald Trump thought Biden could implement a more laissez-faire system without inviting any major social or logistical issues. But, as we now know, they were sorely mistaken.
Biden's forgiving policies have led to a massive pile-up of migrants on the southwest border. This situation has put our border enforcement authorities under unprecedented strain and created a host of other issues as well.
Unaccompanied Children
Unaccompanied minor children that cross the border represent one of the most severe immigration challenges for the current administration. Because authorities cannot release children back into Mexico without a responsible adult by their side, they must provide for them in border facilities after apprehension.
While this has always been a problem, it's reached new heights since the beginning of the Biden administration's tenure. According to statistics from the Department of Health and Human Services (HHS) first obtained by CBS News, US authorities took 122,000 immigrant children into care in 2021. That's the highest number ever recorded by some distance.
The Trump administration used COVID-19 containment rules to expel some minors from the country following their initial entry, but Biden officials would not do the same.
Remain in Mexico Policy
During the Trump administration, immigrants from across the southwest border had to wait in Mexico for a hearing from an American immigration judge before entering the country. While immigration advocates railed against the policy, it kept thousands of unknown migrants out of the country who could otherwise have infiltrated communities, potentially causing significant social and logistical issues. When Trump introduced the policy in 2019, border crossings immediately fell.
While Joe Biden has yet to entirely eliminate the policy (officially known as the Migrant Protection Protocols), he is determined to wind it down over time. In fact, that process is already in motion.
Foreign Factors
Though Biden's lax approach to enforcement was the biggest factor in the ongoing border crisis, it wasn't the only one. In January, Mexican officials in Tamaulipas shocked their American counterparts by revealing they would no longer house migrants from Central American countries that US authorities had expelled. While other Mexican states continued to accept these migrants, the loss of Tamaulipas created a vast vacuum, as it borders a long stretch of our southern border.
On top of that development was the ongoing COVID-19 pandemic, which, as it did in other areas, created massive issues for migrant authorities.
The real question: will the situation improve in 2022?
Copyright 2021, RepublicanJournal.org