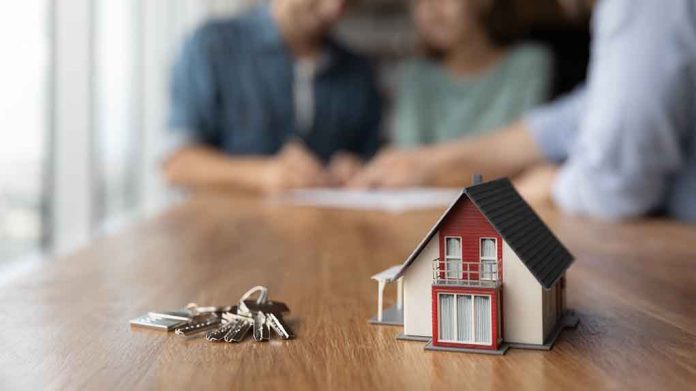 The Ultimate Beginners Guide To Renting To Own
(RepublicanJournal.org) – Statistics show that the average price of homes is on the rise in the United States, along with average prices of many other vital commodities. This, alongside other factors, is making it more difficult for Americans to get a foot on the property ladder. Rent-to-own schemes are an option for some people, but there are some complicating factors you should be aware of when it comes to these programs.
How Rent-to-Own Works
Under a rent-to-own plan, you rent a property for a given period of time before getting the choice to buy it outright. Alongside a regular lease agreement, you also sign up for this option to buy when you enter the property.
At this point, you should note the difference between "lease-purchase" contracts and "lease-option" contracts. Under the latter system, you can choose whether or not to buy the property when the lease runs out. However, lease-purchase contracts require you to purchase the home upon the date of expiry of the lease.
There are other distinctions to be aware of, too. For example, some rent-to-own arrangements direct a percentage of your rental payment toward the eventual purchase price of the property, while others do not.
How Is the Purchase Price Figured Out?
As you'll know, if you keep an eye on the housing market, house prices aren't set in stone. An exorbitant asking price on a given date might be right in line with the market average after a year or two.
As property prices generally go up rather than down, rent-to-own contracts often ask for a purchase price that's above the current market value of the property. While this might sound like a bad deal, it can work in your favor as a buyer if house prices are surging upward, as is currently the case. If you agree on a given price and the market pushes the property's value above that level, you're essentially buying at a discount.
In other cases, rent-to-own contracts stipulate that the buyer and seller must work out a purchase price on the expiry of the lease.
Things to Watch Out For
Rent-to-own arrangements are complex, and terms vary widely from one to the next. Before signing on the dotted line, you need to be sure of:
Who's responsible for maintenance costs during the leasing period
When you'll need to seek mortgage approval
What happens if you can't honor a commitment to buy at the end of the lease period
Whether you'll have to pay a nonrefundable fee upfront
In all cases, you should hire a lawyer to look over your contract agreement to ensure you're not putting yourself at any undue risk.
Copyright 2022, RepublicanJournal.org