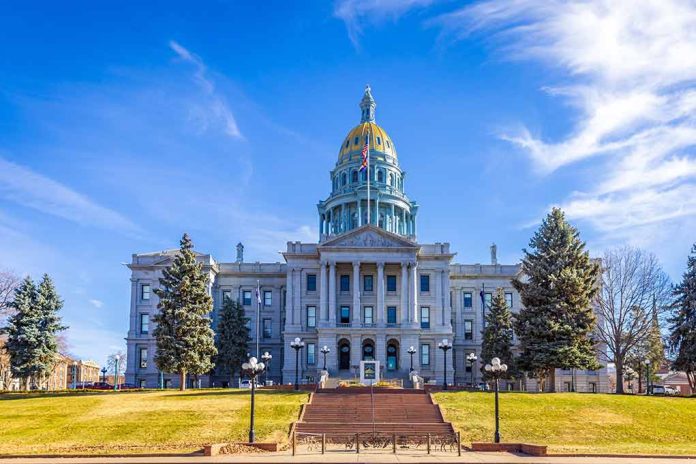 (RepublicanJournal.org) – The woke mob has spoken once again, and this time, it's in defense of criminals who flash minors. A total of 27 Democrats voted against a measure in Colorado making indecent exposure a felony. They say the legislation would open the floodgates against drag queens and could lead to bans on the controversial performances.
🚨🚨 27 DEMOCRATS VOTE AGAINST MAKING INDECENT EXPOSURE TO MINORS A CLASS 6 FELONY!

A Democrat attacked the bill for "targeting" the transgender community in her dissent. #copolitics #coleg

📜BILL: https://t.co/Lgle6vX25U

🎧Listen for yourself: pic.twitter.com/Tq9wiryLMu

— Colorado House Republicans (@COHouseGOP) April 29, 2023
HB23-1135 originally stated that any offense in which an adult exposed themself "in view of a person who is under 18 years of age" would be grounds for a class 6 felony in the state of Colorado. Democrats felt that language was somehow damaging to specific groups, including the transgender community, according to Summit News, so they pressed for changes before agreeing to pass the law. Currently, a first or second offense of this nature is a misdemeanor.
The new text requires that the perpetrator is aware that a minor under 15 is present when they commit their act, adding that the offender must be over 18 years old and at least four years older than the child. Progressives believe these changes will protect against anyone using the law abusively to persecute transgender individuals. Their concerns included officials potentially going after people using bathrooms that don't match their assigned sex and targeting drag shows. Rep. Leslie Herod (D) called the original text just one of many "attacks against the transgender community," stating that groups have used similar laws to charge innocent people with felonies.
One Twitter user highlighted an important point. If drag shows are so innocent, why is there an issue? Might the response show an "admission" that these performances can sometimes become too lewd for the minors who are present?
Rep. Mary Young (D) saw another reason to alter the original bill. She felt it was unfair to people with serious mental illnesses and neurodevelopmental disorders, who sometimes express "oversexualized behavior" as a "symptom" of their conditions. She specifically mentioned "individuals on the autism spectrum" who might be "impacted inadvertently" if lawmakers passed the unaltered legislation.
Copyright 2023, RepublicanJournal.org