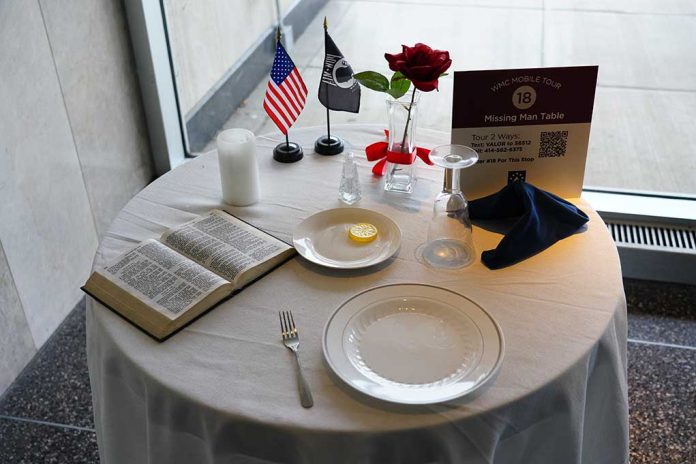 (RepublicanJournal.org) – News of 13 US military deaths resulting from a terror attack on the Abbey Gate of the Hamid Karzai International Airport in Kabul last week rocked the nation. Possibly because it came in the late stages of our chaotic withdrawal from the region, the attack was one of the deadliest in the entire 20-year war from an American perspective. Now, civilians at home have come up with a way to honor those fallen service members. 
Restaurants and bars are reserving a table with 13 beers as a mark of respect for the eleven Marines, the Army soldier, and the Navy medic who made the ultimate sacrifice in Kabul. One such establishment is Ironwood Cafe in Westlake, Ohio; General Manager Sharon Vasquez said she took up the cause because Navy Hospitalman Maxton "Max" Soviak, an Ohio native, was among the dead. Vasquez also said she felt close to the movement because both her husband and grandfather were military men.
Some businesses are donating a percentage of their proceeds to military charities or the families of the men and women who lost their lives. 
Restaurants and businesses across the nation are reserving a table with 13 beers to honor service members who died during the bombing near Kabul's Hamid Karzai International Airport.https://t.co/G8U6pYgurP

— USA TODAY (@USATODAY) August 28, 2021
The gesture is a new take on the "Missing Man Table," a ceremonial round table with various ornaments symbolizing the sacrifice made by military operatives who go missing in the line of duty. 
For those who lost loved ones in Kabul, nothing can ever replace their losses. However, knowing the nation is thankful to them and their loved ones for their sacrifices and the many lives they saved might eventually offer comfort.
Copyright 2021, RepublicanJournal.org