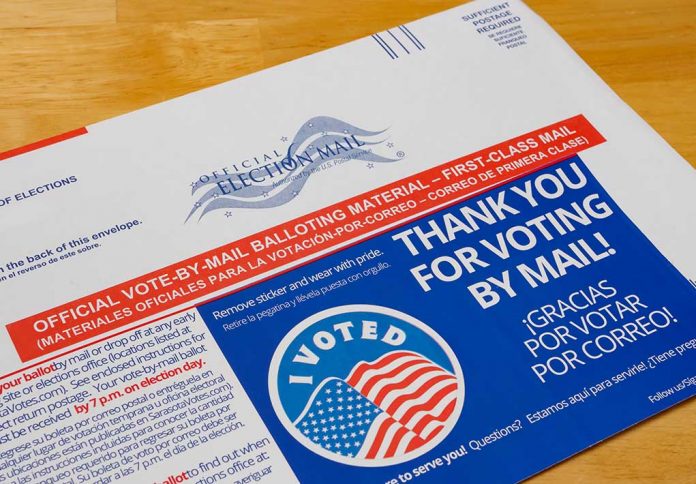 (RepublicanJournal.org) – Though the 2020 election took place more than six months ago, it's still grabbing headlines. At this rate, it's probably set to become the most contentious presidential election in modern history. Despite the general consensus that Joe Biden is our legitimately elected president, many questions remain to be answered.
Election audits are still proceeding in several major counties across the nation. Among the most consequential is the one taking place in Fulton County, Georgia. Georgia was one of the closest-run states in the election, and, with a population of just over one million people, Fulton is its largest county.
On Monday, June 14, the Georgia Star News reported that a huge percentage of the "chain of custody" documents that should be attached to each absentee ballot were missing in Fulton County. These documents certify that a ballot has passed from an absentee voting facility into the possession of an election official. The report estimated that 385 forms were missing from a total of 1,565.
Georgia audit documents expose significant election failures in state's largest county. Records suggest more than 100 batches of absentee ballots in Fulton County could be missing. | Just The News https://t.co/kPZi57wowI

— John Solomon (@jsolomonReports) June 17, 2021
In an even more explosive subsequent development, it now appears that around 100 batches of ballots could be missing from Fulton County. This development could potentially affect thousands of votes.
If this is what it appears to be, it could be a huge twist in the story around last November's election. We will keep you posted on any important updates to this story.
Copyright 2021, RepublicanJournal.org